"A more Workable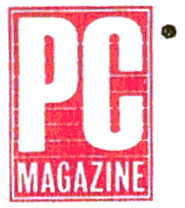 Solution is...the Wrasse Cable Snake."* when compared to more traditional cable organizers such as flexible plastic tubing or conduits.
* Reprinted from PC Magazine April 20, 1999
Copyright 1999 ZD Inc. All Rights Reserved

Wrasse Contact Information
If you have a question, need additional information, or would like to give us feedback, please contact Wrasse Products, the maker of the Cable Snake, by giving us a call, or contacting us via email or fax. We look forward to hearing from you and promise to response as quickly as possible.
Wrasse Products
9225 Lark Sparrow Dr
Highlands Ranch CO 80126
Tel: 720.344.8906
Fax: 208.692.6792
Department Contacts
Sales:
Email: sales@wrasse.com
Link to Wrasse Online Store Page

Support:
Email: support@wrasse.com

Partnership Opportunities:
Email: sales@wrasse.com
Link to Partner Page
General Information:
Email: info@wrasse.com
CONTACT US
To learn more about our products, email us at: info@wrasse.com or call us at: 720.344.8906
WHERE TO BUY

Online Store!